Special Notice:
Shipping charges are calculated for delivery in US only. Please contact us if ordering outside US for correct shipping charges.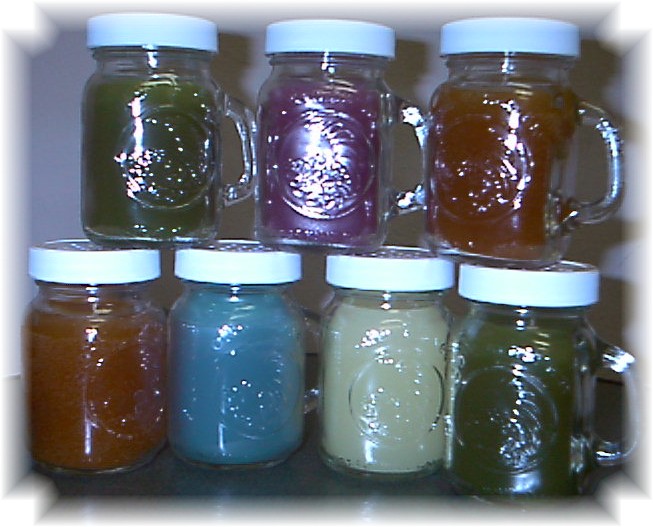 Mini Shaker Jar Container
$3.25
These cuties make great gift basket stuffers, stocking stuffers, and are great
when you are looking for that small little gift that packs a lot of scent power.
We only use the highest quality container waxes and the finest fragrance
oils that are available.