Special Notice:
Shipping charges are calculated for delivery in US only. Please contact us if ordering outside US for correct shipping charges.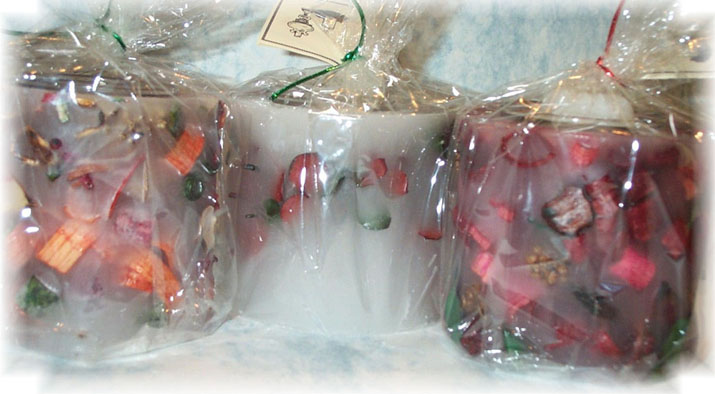 Potpourri/Dried Botanical Tubby Pillar
$12.95
These one of a kind tubby pillars and filled with a variety of dried
botanicals and potpourri that is embedded throughout the wax.
Each carries a unique design and a glass votive cup at the top to provide
safety and to keep your candle just a beautiful tomorrow as it is today.